Jude Qualifies for Second Crossfit Games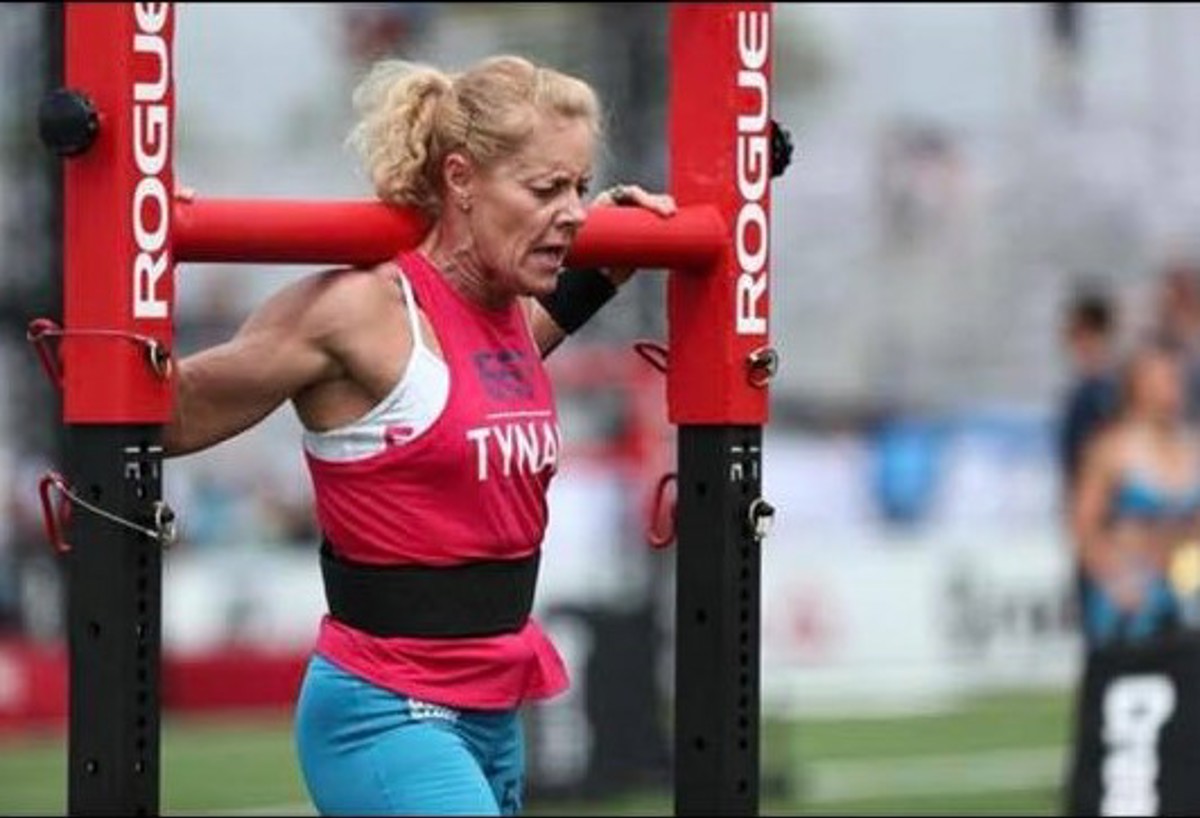 Our superstar Masters athlete Jude has made it back to the Crossfit Games!

She crushed the Open, dominated the Age Group Qualifiers and is heading to Madison for her second appearance in the 55-59 Masters Division at the Crossfit Games.

We couldn't be prouder of our Jude, taking it all in her stride. If you've ever met her, you'd completely agree that she is one of the humblest people getting around. There is no ego, in fact if you ask her about her achievements she'll shy away and laugh it off.

But qualifying for the Games is no walk in the park, particularly now with the restructure of the Crossfit Games and only the top 10 athletes in each division earning a spot. Furthermore, in the Masters division, as you move up in age in the same bracket you are competing for a spot against younger athletes coming through.

This didn't seem to bother Jude, finishing stronger than ever in 5th place in the world – this woman only improves with age.

No stranger to elite fitness, Tynan has represented Australia for touch football and completed an ironwoman and several triathlons before deciding to join CrossFit Origin in 2013.

"After going to a normal gym for a couple of years I was getting bored with it, so I decided to give CrossFit a go. I love the Origin community best of all, along with the variety of doing something different each day."

Having last year's Games experience under her belt this will only work in her favour come August. The 2018 Crossfit Games saw the Masters take part in events ranging from traditional Crossfit to an Obstacle Course and a swim in Lake Michigan.

Jude is currently training multiple times a day, six days a week to prepare for a series of unknown events spread across four days.

"Training is very challenging at the moment, which should hold me in good shape come competition time. My extra sessions have been focusing on gymnastics skill work and Olympic lifting, with swimming and bike riding thrown in for good measure."

This level of competition comes with a lot of hard work and sacrifice. Hours of training, honing nutrition and time and money spent on recovery all come at a cost – lots of time, money and toll on the body.

"I've been blown away with the support from everybody. From coaching to sponsorships and fundraising, it's been absolutely amazing how generous everyone has been."

If you would like to show your support for Judith representing our community on the world stage, Crossfit Origin is hosting a Team Tynan Benchmark Throwdown on Saturday 13 July. This will be a fun Team Challenge and everyone is invited to take part and show your support in true Crossfit style. Details are on our Facebook Event page.
BOOK FREE INTRO
Let's Get Started!
Complete the form below to claim your complimentary intro class!
100% Privacy Guaranteed!
Recent Posts
By Month
Categories
Tags